"Wordless" is my debut record. Recorded between spring 2020 and summer 2021 and released in august 2021. It contains 10 instrumental fingerstyle guitar pieces with a bit of banjo, electric guitar, percussion and Omnichord thrown in. Here you can read about all the tracks and watch the videos I released for them. The record is available for streaming on all major streaming services.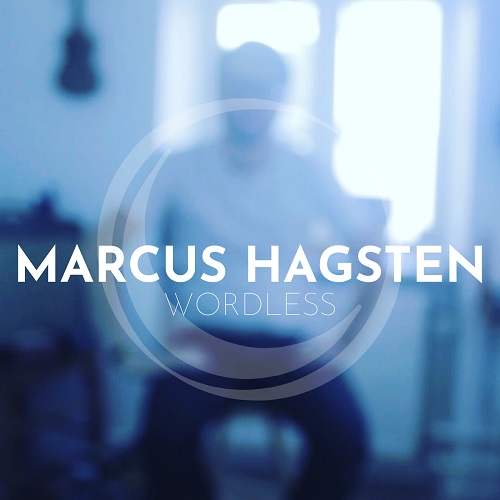 Ouverture (2:01)

Hungerbird (3:38)

The Heron (2:09)

Evening Star (3:04)

Bathroom Jam (1:11)

The Raven King (2:35)

Forrest Troll (2:45)

The Death of Spring (4:07)

Grey News (3:33)

Wordless (3:21)

All tracks written, performed and produced by Marcus Hagsen – all rights reserved.
---
INTRODUCTION TO "WORDLESS" – short video that presents the coming series of videos.
---
WORDLESS 1: "OUVERTURE" – the first movie in the series is a short instrumental piece in "drop-d" tuning. I've added some sonic textures to the piece with the EHX "Freeze" pedal.
---
WORDLESS 2: "BATHROOM JAM" – the second video is a improvised piece inspired by the british guitar player Bert Jansch. It was recorded on the bathroom of my summer cottage during the Corona lockdown here in Denmark in the spring 2020.
---
WORDLESS # 3
The third piece is a tune called "Hunger Bird". I recorded three different guitar parts on my Lowden S25 while I was stranded in my summer cottage during Corona lockdown. Once again recorded in "Bathroom Studio". The video is recorded the same place during a quick spring shower,
---
WORDLESS # 4
The fourth tune in my series is a cover of the swedish folk tune "Visa från Utanmyra". The tune became very famous in the sixties, when legendary jazz pianist Jan Johanson recorded it on his record "Jazz in Swedish" (1964). Still today the most sold record in Sweden. Here I have arranged it for two guitars, and recorded it in "Barthroom Studio" during the Corona lockdown in Denmark.
WORDLESS # 5
The fifth tune is an original banjo tune called "The Heron". I play it on my wonderfull 5-string banjo, build by Leon Ballard http://www.ballardbanjers.com
---
WORDLESS #6
Sixth part of my series of instrumental tracks is a new tune called "Forrest Troll". It is a track in standard tuning played solo on my old faithful Lowden F22. The video is recorded deep in a Swedish forest – maybe you can spot the forest troll at some point?
---
WORDLESS #7
Next part of my series of instrumental tracks is a new tune called "Grey News". The title describes how most news in 2020 has been. I hope 2021 will be much better! Its an acoustic track with some samples and Omnichords parts overdubbed. The video show some of the records that have inspired me most. M
---
WORDLESS #8
"The Raven King" is an character in Susanna Clarks amazing fantasy-novel "Jonathan Strange & Mr. Norrel". This tune is almost 18 years old (like the book) and tries to create the same mood as it. It features my Lowden S25, a bit of banjo, some Omnichord and a couple of samples.
Extra: here is a link to the original first electric guitar demo from 2003.
WORDLESS #9
"The Death of Spring" is an odd tune that combines fingerstyle guitar, whistle, medieval tambourine & fuzz guitar. The inspiration is "Jack Orion" – the 18 minutes long epic track that ends The Pentangles 1970 album "Cruel Sister". Its part of my collection of instrumental tracks "Wordless". I hope you like it!
WORDLESS #10
The last track is also the titel track. "Wordless" was first heard as the backingtrack for the first introduction video, and has since the grown from a short 30 sekund piece to a longer two part tune.
The first half is the original short piece, but then it changes info a hypnotic and looping guitar riff, that builds with more and more layers of guitar and organ.
The track is played on my old Lowden F22 and a bit of Omnichord.
(June 2021)
---
WORDLESS # 11
Yes this is a bonus track 🙂
A short two-part piece. First half features acoustic guitar (Lowden F22), whistle (Whorfin Woods), electric guitar (Gibson Les Paul) and Omnichord. The second half is an improvised tune with acoustic guitar, synth and samples.